Institute for Sustainable Futures
University of Technology Sydney
The Institute for Sustainable Futures (ISF) was established by the University of Technology Sydney in 1996 to work with industry, government and the community to develop sustainable futures through research and consultancy. Our mission is to create change toward sustainable futures that protect and enhance the environment, human well-being and social equity. We seek to adopt an inter-disciplinary approach to our work and engage our partner organisations in a collaborative process that emphasises strategic decision-making. Our projects foster lasting change and we aim to build independent capacity in our clients by passing on knowledge and skills. We focus on innovation and our research often extends sustainability practice and contributes to current thinking.
See our website for further details.
ISF team:
Prof Cynthia Mitchell (Chief Investigator)
Ms Katie Ross (Project Manager)
Dr Kumi Abeysuriya
Ms Tanja Rosenqvist (PhD Candidate)
---
BORDA (Bremen Overseas Research and Development Association)
BORDA is a German civil society expert organization established in 1977 whose mission is to improve the living conditions of disadvantaged communities and to keep the environment intact through the expansion of basic services in decentralised sanitation, water and energy supply as well as wastewater and solid waste management. BORDA's activities in South East Asia are focussed on decentralized wastewater management, in Indonesia in particular Community-Based Sanitation (CBS) and wastewater management for small and medium enterprises (SME), that mainly targets urban low income settlements.
For further details see website: http://www.borda-net.org/
BORDA (Germany) team:
Ms Maren Heuvels
Mr Stefan Reuter
---

Overseas Development Institute
The Overseas Development Institute (ODI) is the UK's leading independent think tank on international development and humanitarian issues. ODI's mission is to inspire and inform policy and practice which lead to the reduction of poverty, the alleviation of suffering and the achievement of sustainable livelihoods in developing countries. ODI does this by locking together high quality applied research, practical policy advice, and policy-focused dissemination and debate. ODI works with partners in the public and private sectors, in both developing and developed countries.
For further details see website: http://www.odi.org/
ODI team:
---
AKSANSI (Association of Sanitation Community Based Organisations in Indonesia)
AKSANSI (Asosiasi Kelompok Swadaya Masyarakat Sanitasi Seluruh Indonesia) was launched through the BORDA NGO Network in 2006, as an umbrella organization for assistance and communication related to post construction SANIMAS CBOs (community based organisations responsible for management and operation of community scale sanitation systems). AKSANSI's activities currently extend to 28 AKSANSI branches that provide local support to member CBOs such as training for operations and maintenance and financial management. In addition, AKSANSI provides advocacy and mediation to facilitate local government partnership and support to sanitation CBOs to deliver better outcomes.
For further details see website: http://aksansi.org/en/
AKSANSI Team:
Ms Prasetyastuti Puspowardoyo
---
Center for Regulation, Policy and Governance, Universitas Ibn Khaldun Bogor
The CRPG, formerly the Center for Water Governance established in 2011, is an independent, not for profit organization standing under the Ibn Khaldun Education Foundation, and affiliated to Ibn Khaldun University, Bogor, West Java, Indonesia. CRPG provides research, consulting and training services on all aspects related to policy, regulation and governance. CRPG was established as a response to the need for research based policy and action plan, with a goal to contribute in building pillars of good governance in Indonesia.
For further details see website: https://crpg.info/
CRPG team:
Dr Mohamad Mova Al'Afghani
Ms Dyah Paramita
---
Expert Advisors:
Ms Kathy Eales, Independent Consultant, and the Chief Investigator of a Review of Community Managed Decentralized Wastewater Treatment Systems in Indonesia (2013) conducted on behalf on the World Bank's Water and Sanitation Program. Our research seeks to address findings from this review regarding governance for successful long-term service delivery of these systems. Ms Eales provides valuable input to project design, delivery, and review.
Mr Jeff Moeller, Director of Water Technologies at the Water Environment Research Foundation (WERF) in the USA, a specialist in all aspects of decentralised wastewater systems in the USA, contributed to the initial phase of the project, the development of the Global Practice Scan in particular.
Dr Jonathan Parkinson, previously at the International Water Association (IWA) and now at Oxfam, contributed to the initial phase of the project, the development of the Global Practice Scan in particular.
---

Indonesian Government Partner
The in-country research is enabled through a Partnership Agreement between UTS and the Indonesian Ministry of National Development Planning/National Development Planning Agency (BAPPENAS) through the Directorate of Settlement and Housing represented by its Director, Pak Nugroho Tri Utomo. BAPPENAS provide strategic input, guidance and key support and facilitation for the project, through the assistance of Fany Wedahuditama, BAPPENAS Planning Staff/Officer.
---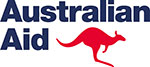 THIS RESEARCH HAS BEEN FUNDED THROUGH A RESEARCH GRANT UNDER THE AUSTRALIAN DEVELOPMENT RESEARCH AWARDS SCHEME (ADRAS), AN AUSTRALIAN AID INITIATIVE.
The views and opinions expressed on this website and linked documents are those of the author(s) and do not necessarily reflect the views of the Australian Government. The Australia Government accepts no responsibility for any loss, damage or injury from reliance on any of the information or views published on this website